Presented by Van Diemen's Band
The Tuesday Lunchbox Concert Series returns to nipaluna/Hobart in 2023.
Curated by VDB's artistic director, Julia Fredersdorff, our immensely popular lunchtime concert series returns to the Hobart Town Hall.
Escape the hustle and bustle and step into an oasis of calm listening to beautiful music in a casual and welcoming setting, with an eclectic program of music spanning a rich variety of genres and styles - all for the price of a sandwich!
CONCERT #1: TUESDAY 23 MAY - LUKE PLUMB: STORY & MYTH
Shared narratives across two cultures, retold. 
Luke Plumb and members of Greek music ensemble Púrpura explore the shared narratives contained within folk song traditions from Greece and Britain, weaving the two cultures and traditions together along with members of Van Diemen's Band.
CONCERT #2: TUESDAY 30 MAY - ALEXEY YEMTSOV
A Lunchbox favourite, Ukraine-born pianist Alexey Yemtsov plays a program featuring Schubert's D minor Sonata D537 alongside works by Brahms, Chopin and Rachmaninov.
CONCERT #3: TUESDAY 6 JUNE - NEW LINEUP: KATIE YAP & CHARLIE McCARTHY
Due to illness the originally scheduled world premiere of Night Herons has been postponed and Emily Sheppard will not be performing in this Lunchbox Concert.
However, as the saying goes, the show must go on .... we're delighted that Ireland-born, nipaluna/Hobart-based violin/viola player Charlie McCarthy has risen to the occasion and will be joining forces with Katie Yap for the concert.
Katie and Charlie will play a heart-warming concert of violin and viola duos - ranging from Alice Chance's reimagining of Hildegard von Bingen, to pastoral Englishman Frank Bridge's exquisite Lament for two violas, plus a selection of witty ditties and folk tunes from around the globe. 
CONCERT #4: TUESDAY 13 JUNE - JULIA FREDERSDORFF & DONALD NICOLSON
Van Diemen's Band Artistic Director Julia Fredersdorff joins forces with Donald Nicolson on the newly acquired VDB harpsichord in a program featuring works by Handel, Vivaldi, Bach and Elisabeth Jacquet de la Guerre.
CONCERT #5: TUESDAY 20 JUNE - NAARAH: MY ISLAND HOME
Born and raised here in lutruwita, local performer Naarah yarns a few stories of her life and upbringing in Tasmania through song. Exploring contrasts such as joys and challenges, opera and gospel, success and failure, family and heartbreak, her program reflects real life events paired with multi-genre songs and stories. Accompanied by dear friend Andrew Morrisby, Naarah keeps it real with songs and stories close to her heart and her island home.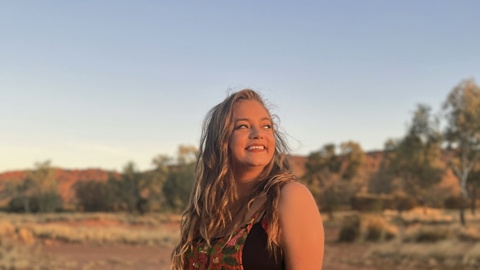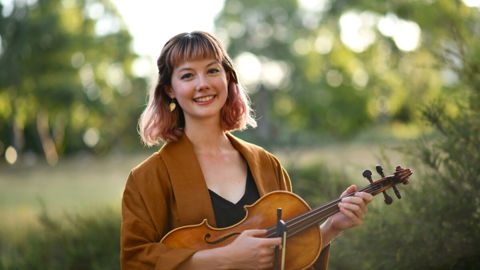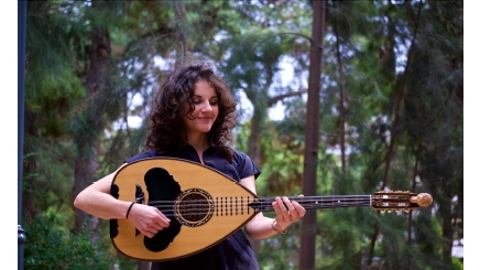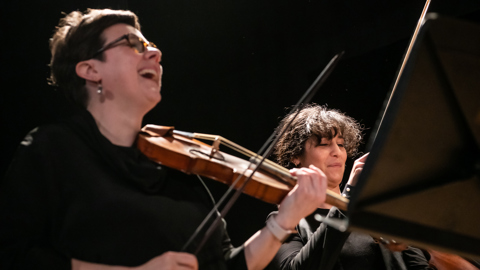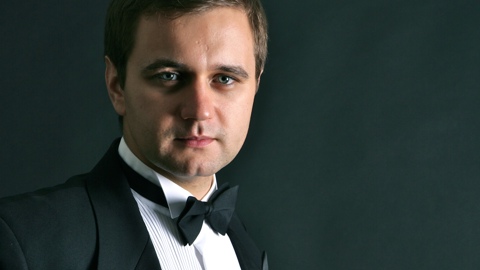 Story & Myth

Luke Plumb, mandolin

Chrysoula Kechagioglou, voice

Maria Ploumi, mainland laouto

Julia Fredersdorff, Baroque violin

Rachel Meyers, violin

Dave McNamara, piano accordion

Martin Penicka, cello

Alexey Yemtsov

Alexey Yemtsov, piano

Katie Yap & Charlie McCarthy

Katie Yap, viola

Charlie McCarthy, violin & viola

Julia Fredersdorff & Donald Nicolson

Julia Fredersdorff, Baroque violin

Donald Nicolson, harpsichord

Naarah: My Island Home

Naarah, voice

Andrew Morrisby, piano
CONCERT 2: ALEXEY YEMTSOV
F.Schubert Piano Sonata in A Minor D537
i. Allegro ma non troppo
ii. Allegretto quasi andantino
iii. Allegro
J.Brahms Capriccio Op.76 No.2 in B Minor
A.Scriabin Etude Op.8 No.2
S.Rachmaninov Etude-Tableau in C Minor Op.33 No.3
F.Chopin Scherzo No.3 Op.39 in C sharp Minor
CONCERT 3: KATIE YAP & CHARLIE MCCARTHY
Trad American Darlin' Waltz 
Django Reinhardt Belleville 
Charlie McCarthy Charlie's new tune 
Alice Chance O Pastor Animarum 
Emily Sheppard Aftermath 
Jay Ungar Ashokan Farewell 
Frank Bridge Lament for two violas 
Bela Bartok Pillow Dance 
Richard Grantham It's time to be a little dog 
CONCERT 4: JULIA FREDERDORFF & DONALD NICOLSON
Francesco Rognoni Passagi based on the madrigal  Io son ferito ahi lasso by Palestrina
Antonio Vivaldi Sonata Opus 2 No. 12 in A minor 
Preludio (Largo) - Capriccio
Elisabeth Jacquet de la Guerre Violin Sonata Opus 2 No. 12
Lent - Presto
Johann Sebastian Bach Violin and Keyboard sonata in C minor
Largo (Siciliano)
George Frideric Handel Passacaglia (Harpsichord Solo)
Handel 'Col partir la Bella Clori' from Ah Che Pur Troppo e Vero HWV 77
Arcangelo Corelli Sonata opus 5 No. 3 in C major
Adagio - Allegro
CONCERT 5: NAARAH - MY ISLAND HOME
Carmen Cusack "If you knew my story" from Bright Star
Lauren Hill and Tanya Blount His Eye Is On The Sparrow 
Naarah Barnes Just Smile
Caccini Amarilli, mia bella
George Merrill and Shannon Rubicam I wanna dance with somebody (who loves me)
Ronnie Shannon I never loved a man (the way I loved you)
Marc Shaiman and Scott Wittman They just keep moving the line
Naarah Barnes So You Will Hear Me
Wesley Enoch and John Rodgers "Passionfruit Vine" from The Sunshine Club
Paul Jabara and Paul Shaffer It's Raining Men
Neil Murray My Island Home
Event and ticketing details
Date & Time
Luke Plumb: Story & Myth

Tue 23 May


1.05 - 1.50pm
Alexey Yemtsov

Tue 30 May


1.05 - 1.50pm
Katie Yap & Charlie McCarthy

Tue 6 June


1.05 - 1.50pm
Julia Fredersdorff & Donald Nicolson

Tue 13 June


1.05 - 1.50pm
Naarah: My Island Home

Tue 20 June


1.05 - 1.50pm
Tickets
| | |
| --- | --- |
| Pre-booked | $10.00 |
| Door sales | $15.00 |
| Companion Card Holder | Free |
Location
Hobart Town Hall
50 Macquarie Street, nipaluna/Hobart TAS 7000
Get directions
Accessibility
Event notes
Duration
Each Lunchbox Concert is a 45-minute performance with no interval.
You might also be interested in...