A Postcard from Italy
Our 2022-23 VDB Fellows - Alethea Coombe and Natalya Bing -  are currently on a study tour to Italy and France where they've been having lessons with renowned baroque violinists Enrico Gatti and Sophie Gent, and taking part in the Urbino and Cluny early music summer schools.
It's been hot, especially for Tasmanians (38 degrees!!) but they've soldiered through with the help of amazing music and plenty of gelato. These summer schools are hugely formative experiences for musicians at any stage of their career, with the added benefit of artists bringing their skills and inspiration back home to share with colleagues and audiences.
Our deepest thanks to the anonymous donor who has enabled the study tour, and also to RANT Arts and Regional Arts Fund for supporting travel costs.
The VDB Fellowship provides free professional training for emerging and established professional musicians wanting to develop their skills in historically-informed performance, through tutoring, mentorship and professional performance pathways.
Lessons in Cluny with Sophie Gent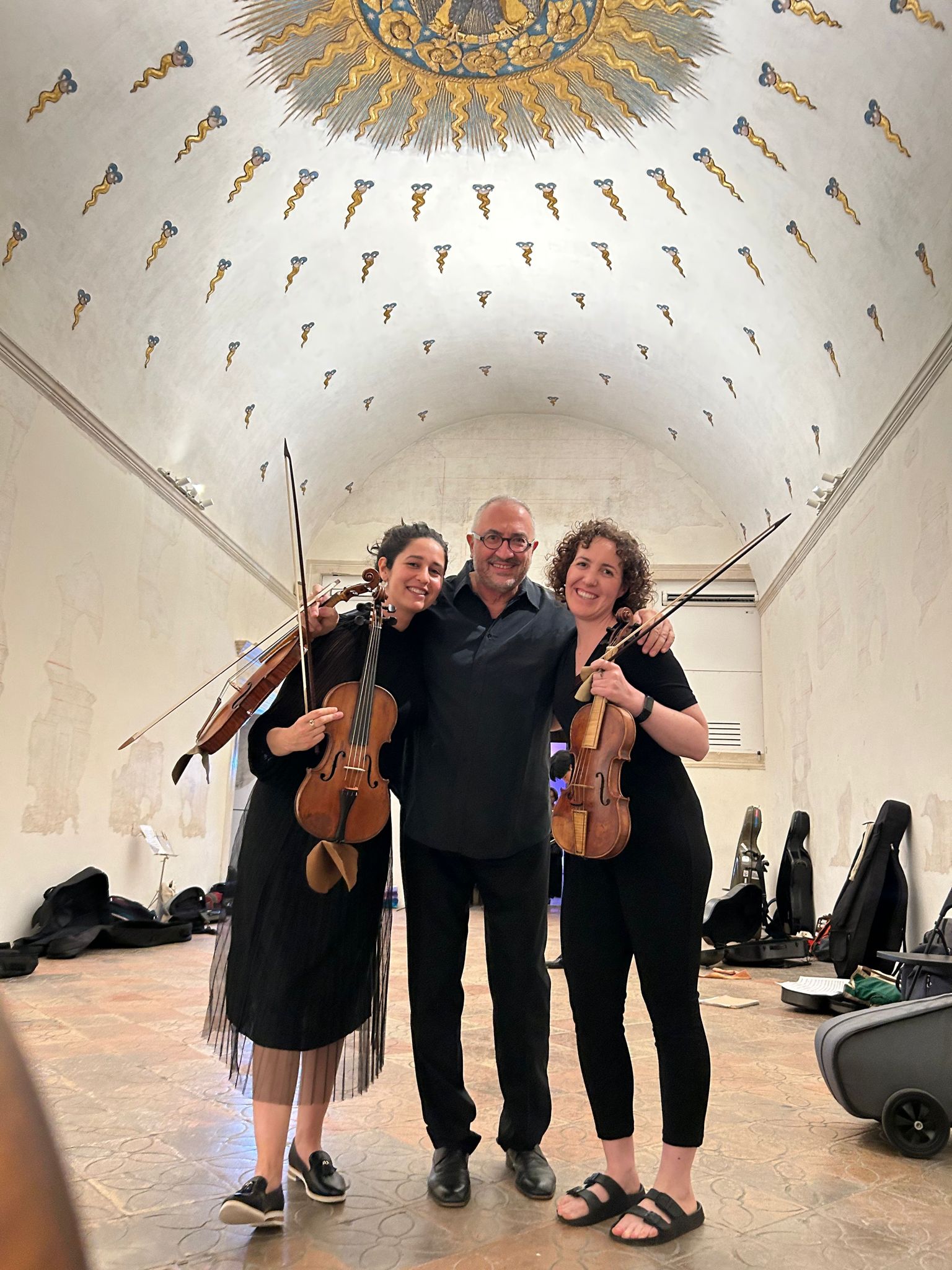 Backstage at the Palazzo Ducale in Urbino, with Enrico Gatti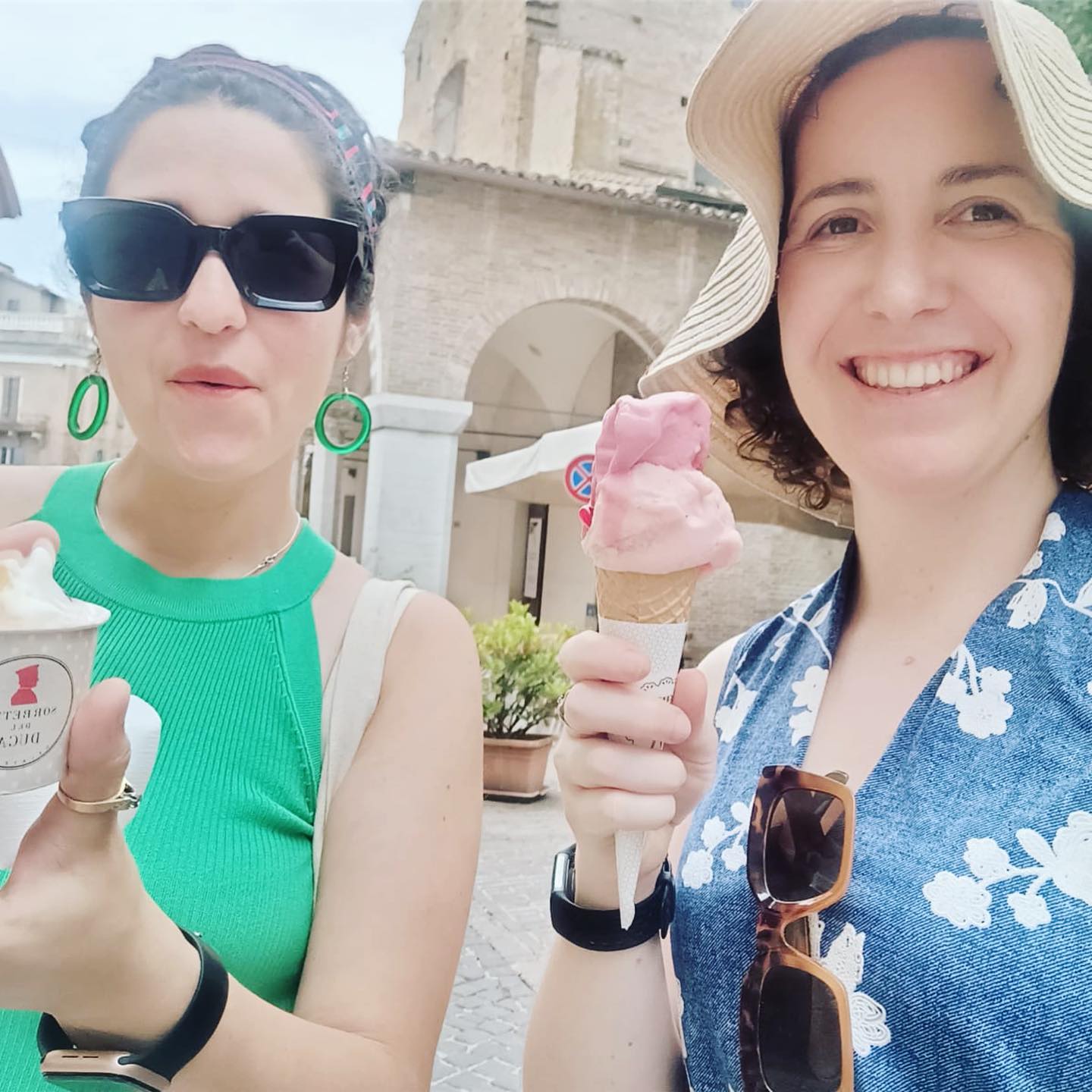 When in Rome ......