About VDB
Based in the wild and unspoiled island state of Tasmania at the southernmost tip of Australia, 'Australia's Baroque supergroup' Van Diemen's Band breathes new life into historically-informed performance, delivering extraordinary performances across lutruwita / Tasmania and beyond. 
Van Diemen's Band is made up of some of the country's most highly respected early music specialists, who between them have worked with leading ensembles such as Les Arts Florissants, Les Talens Lyriques, Ensemble Pygmalion, Il Pomo d'Oro, Orchestre des Champs-Elysées, The English Concert, Academy of Ancient Music, Orchestra of the Eighteenth Century, Le Parlement de Musique, and the Amsterdam Baroque Orchestra.
Founded in 2016 by violinist Julia Fredersdorff, VDB varies in size from an intimate chamber group to a larger orchestra. VDB explores the creativity and expressiveness of the baroque while deferring to historical sources on style and instrumentation. 
Always seeking to break new ground, VDB has collaborated with guest artists such as French Baroque specialist Martin Gester, Persian/Afghani musicians Ensemble Kaboul and Tasmanian mandolin player Luke Plumb, and released a music video, Song of the Birds, in 2021.
VDB has performed for Ten Days on the Island, Dark Mofo and Mona Foma, toured nationally for Musica Viva Australia and internationally for Chamber Music New Zealand, and has recorded for ABC Classic and the prestigious Swedish label BIS. 
VDB is also an active concert presenter in lutruwita/Tasmania, presenting Lunchbox Concerts in nipaluna/Hobart and pataway/Burnie, and delivers a range of education and community engagement programs each year.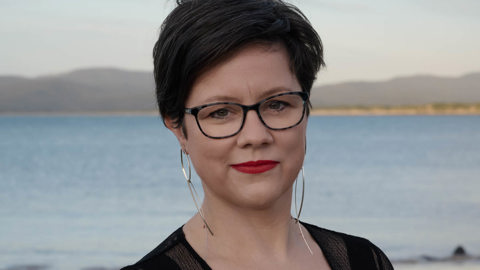 Julia Fredersdorff, Artistic Director
Melbourne-born violinist Julia Fredersdorff studied baroque violin with Lucinda Moon at the Victorian College of the Arts, before travelling to the Netherlands to study with Enrico Gatti at The Royal Conservatorium in The Hague. Based in Paris for close to a decade, Julia freelanced with some of the finest European ensembles, such as Les Talens Lyriques, Les Folies Françoises, Le Concert d'Astrée, Le Parlement de Musique, Ensemble Matheus, Les Paladins, Il Complesso Barocco, New Dutch Academy, Ensemble Aurora and Bach Concentus.
Now resident again in Australia, Julia is the founder and Artistic Director of the Tasmanian baroque ensemble, Van Diemen's Band. She is a founding member of the chamber ensemble Ironwood, the twice ARIA-nominated baroque trio Latitude 37, and founder and former Artistic Director of the annual Peninsula Summer Music Festival on the Mornington Peninsula. Julia has appeared in major arts festivals around Australia and New Zealand and has toured extensively across Europe, from Reykjavík to Wroclaw, Madeira to Venice.
Julia has participated in nearly forty international recordings for the labels BIS, Virgin Classics, Deutsche Grammophon, Accent, Accord, Naïve, Erato, Passacaille, Ambronay, ABC Classic, Vexations840 and Tall Poppies.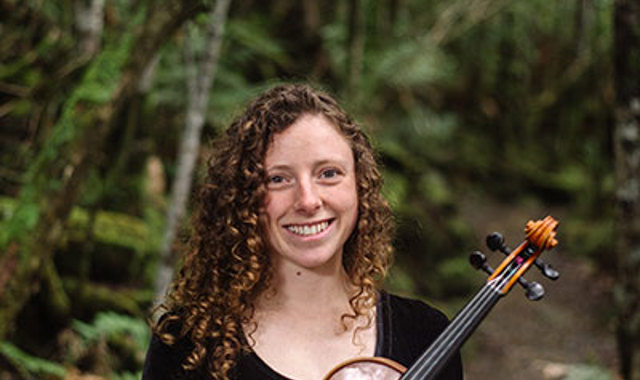 Emily Sheppard, violin
Emily Sheppard is a Tasmanian violinist, violist, improviser and composer who is inspired by unconventional and resonant places and spaces, as well as science and the environment.
More about Emily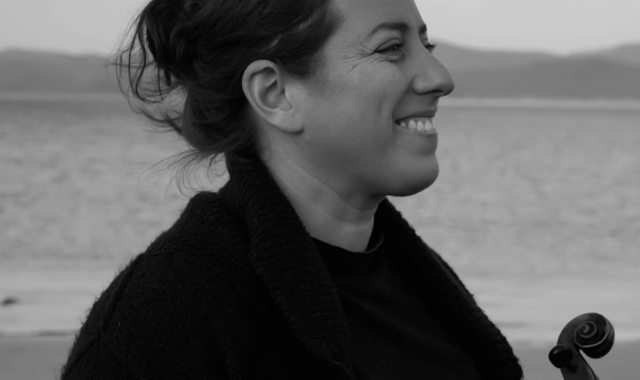 Rachel Meyers, violin & viola
Tasmanian musician, composer and musicologist Rachel Meyers' career spans world, folk, and experimental music genres.
More about Rachel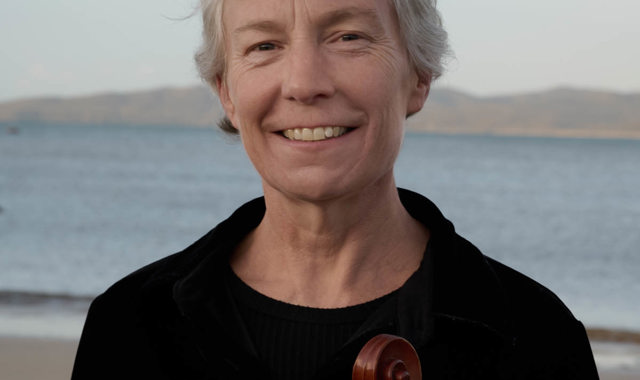 Jennifer Owen, violin
Currently Principal First Violin of the Tasmanian Symphony Orchestra, Jennifer has worked professionally as Principal Second Violin of the Houston Symphony (from 1999-2015).
More about Jennifer
Lizzy Welsh, violin
Lizzy Welsh is internationally renowned as a performer of early music, new music and experimental improvisation, principally on the baroque violin and modern violin.
More about Lizzie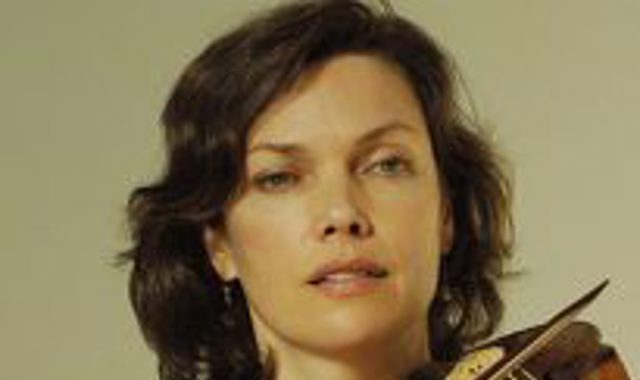 Lucinda Moon, violin
After initially training in Adelaide, Lucinda graduated from the Victorian College of the Arts in 1991 and was subsequently awarded the Willen van Otterloo and Nickson Travelling scholarships to pursue postgraduate studies in baroque violin.
Lucinda Moon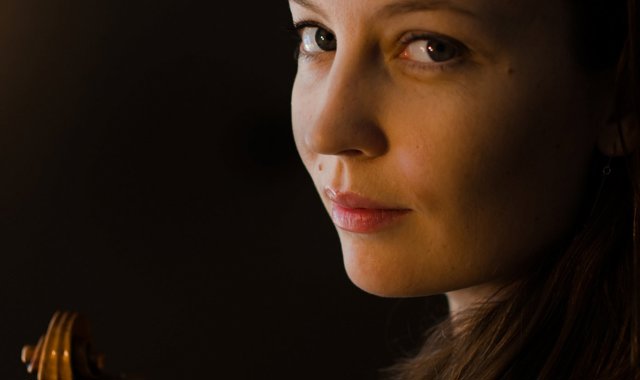 Simone Slattery, violin
Australian violinist Simone Slattery is one of the country's most versatile young musicians and performers, with a passion for music from a wide range of eras.
More about Simone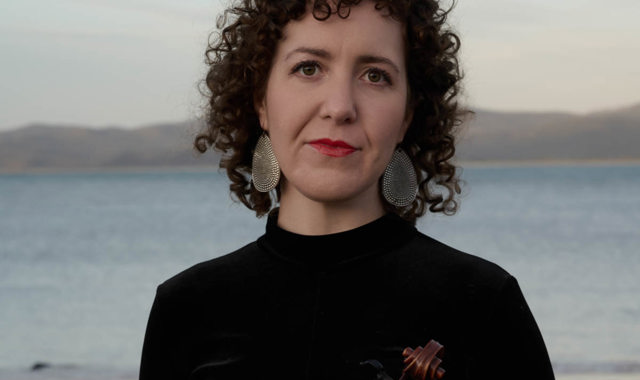 Alethea Coombe, Violin
A diverse musician, Alethea plays with the Tasmanian Symphony Orchestra and Van Diemen's Band, and collaborates with a number of sound artists and visual artists, exploring technology and improvisation.
More about Alethea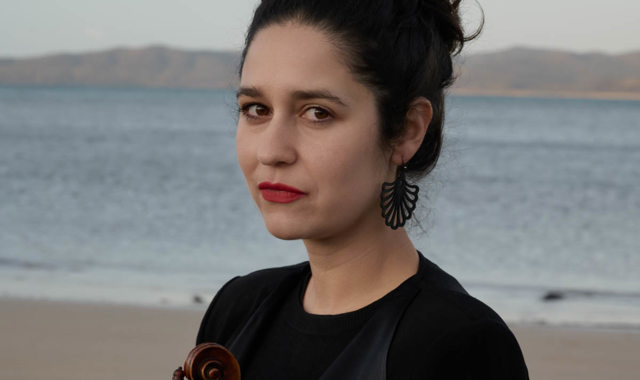 Natalya Bing, violin
Natalya Bing is a violinist, improviser, composer and Arts-educator based in Queenstown, west coast of Tasmania. 
More about Natalya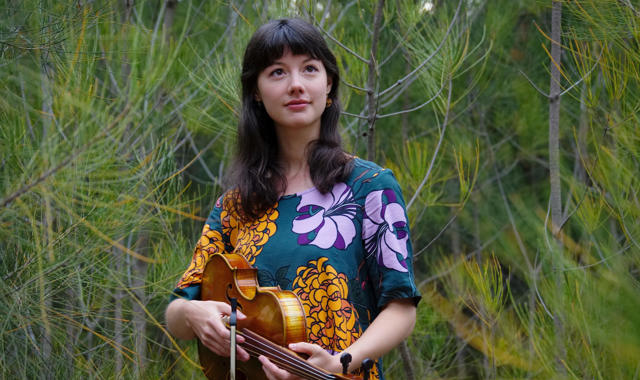 Katie Yap, viola
Modern and baroque violist Katie Yap plays regularly with Australia's finest ensembles.
More about Katie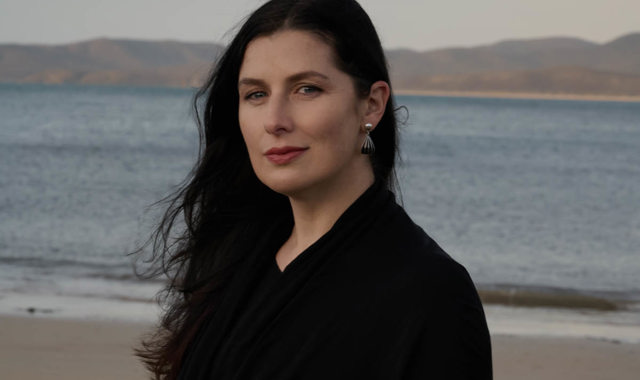 Laura Vaughan, viola da gamba, violone
Melbourne based viola da gamba specialist Laura Vaughan is a dynamic and well recognised member of the early music scene in Australia.
More about Laura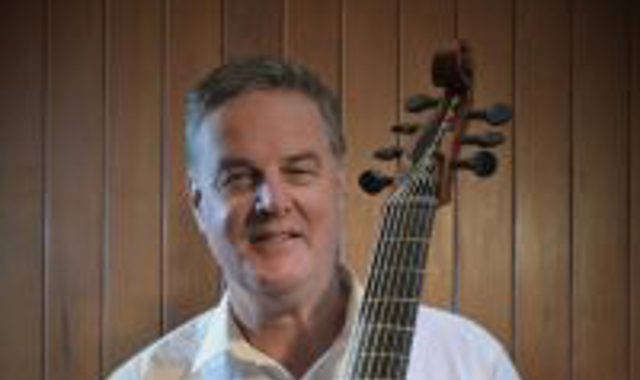 Brett Rutherford, viola da gamba
Brett has been a full time cellist with both the Australian Opera and Ballet Orchestra and the Tasmanian Symphony Orchestra.
More about Brett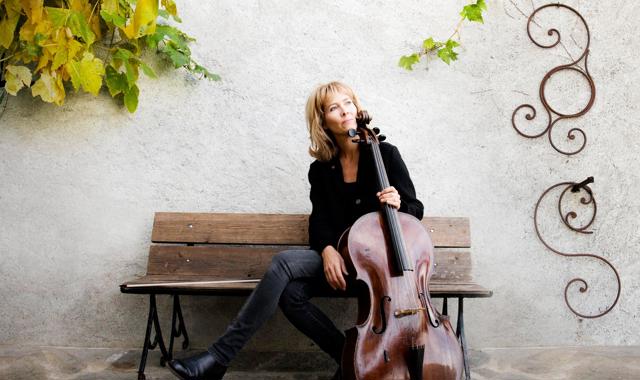 Catherine Jones, cello
Catherine began her career as a modern cellist in Australia, but after receiving a Postgraduate scholarship she relocated to The Hague to follow her passion for baroque music and Historically Informed Performance.
More about Catherine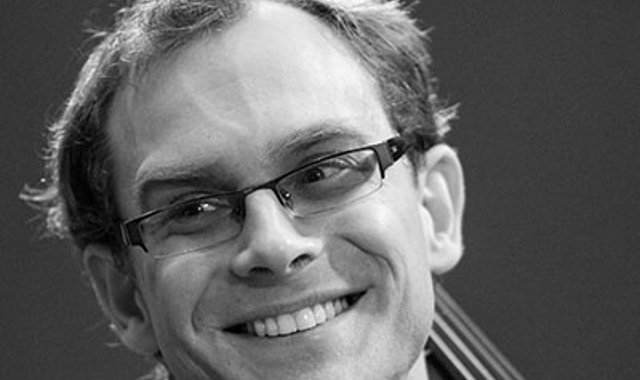 Martin Penicka, cello
Martin Penicka studied with Lois Simpson and Julian Smiles at the Australian Institute of Music. He graduated in 2002 with the degree of Bachelor of Music (Performance) with first class honours.
More about Martin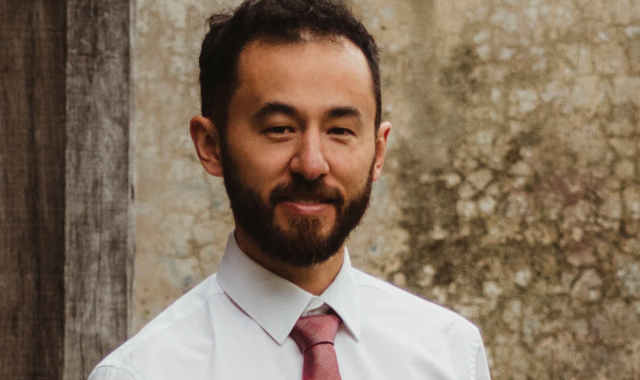 Anton Baba, cello, viola da gamba
Australian-born violoncellist, Anton Baba studied Classical cello at the Eastman School of Music. He completed postgraduate studies on the Baroque cello at the Royal Conservatorium, The Hague, where he simultaneously undertook studies in viola da gamba. Anton has worked as a skilled viola da gamba and Baroque cello player in the most experienced Baroque ensembles of Europe including Amsterdam Baroque Orchestra and The Gabrieli Consort.
More about Anton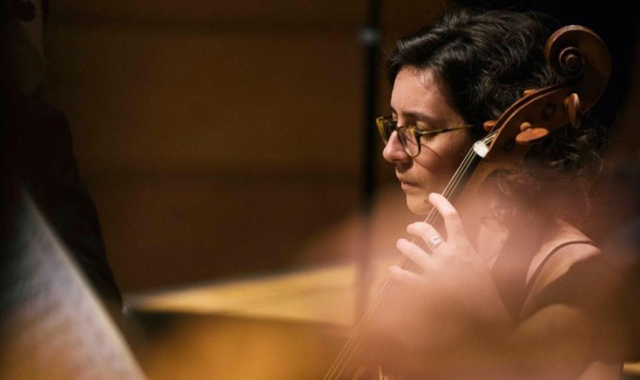 Natasha Kraemer, cello
Natasha Kraemer is a graduate of the Royal Academy of Music, London. She performs across the UK, Europe and Australia with many orchestras and chamber groups. These include Orchestra of the Age of Enlightenment, The English Concert, The Gabrieli Players, and The Sixteen.
More about Natasha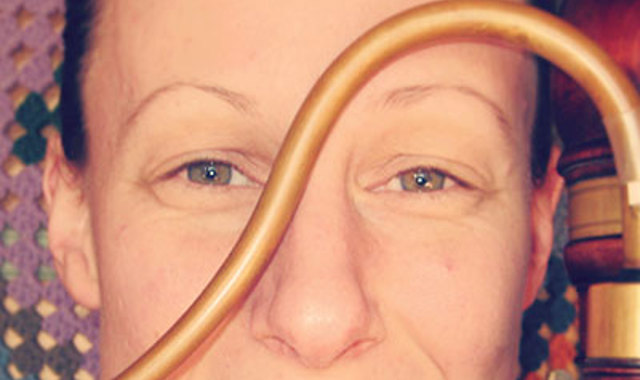 Simone Walters, bassoon
Simone Walters relocated to Hobart in 2012 from Perth where she was Principal Contrabassoon with the West Australian Symphony Orchestra.
More about Simone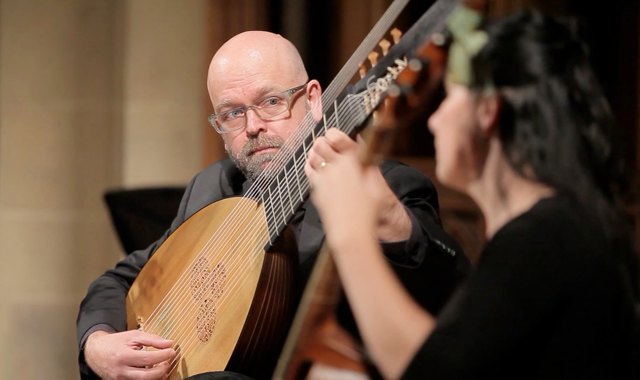 Simon Martyn-Ellis, theorbo, guitar
Simon's particular interests are in vocal works, either in opera or intimate recitals, baroque and romantic guitar repertoire, and finding the groove in Early Music. But really, he just has a great time making music with people, exploring the diversity and richness of the sounds of plucked strings from the 16th to the 19th Centuries.
More about Simon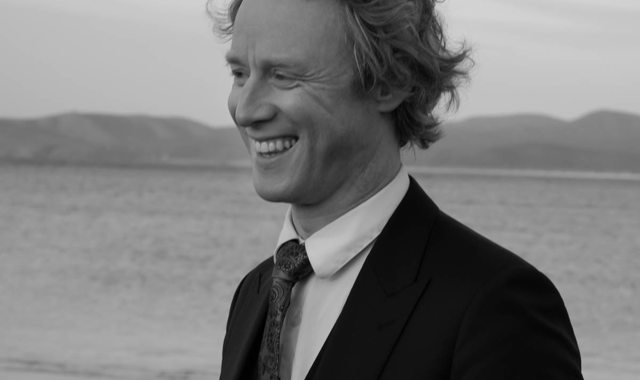 Donald Nicolson, harpsichord, organ
Listed among Australia's best classical performers by the ABC in 2019, harpsichordist, organist and pianist Donald Nicolson is a prominent figure in performance and research of the music of seventeenth- and eighteenth-century Europe, and in high demand as a keyboardist, composer, and arranger.
More about Donald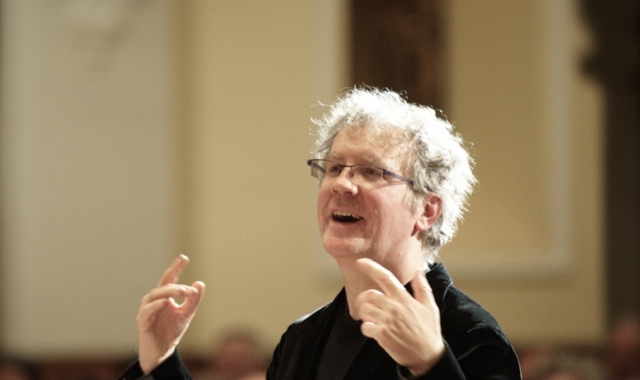 Martin Gester, conductor, organ, harpsichord
Martin Gester is a French conductor, organist and harpsichordist. His earliest musical experience was in choral singing. He went on to learn the harpsichord and the organ, and completed courses of study in both literature and music at Strasbourg University and at the Conservatory of the same city. 
More about Martin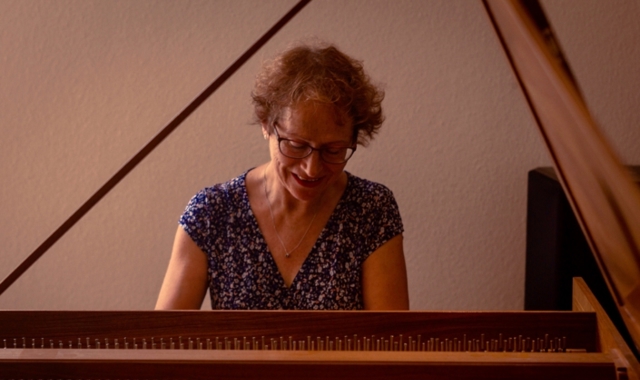 Aline Zylberajch, harpsichord
A graduate of the Conservatoire National Supérieur de Musique, Paris, and of the New England Conservatory of Music, Boston, Aline Zylberajch started her career as a harpsichordist. 
More about Aline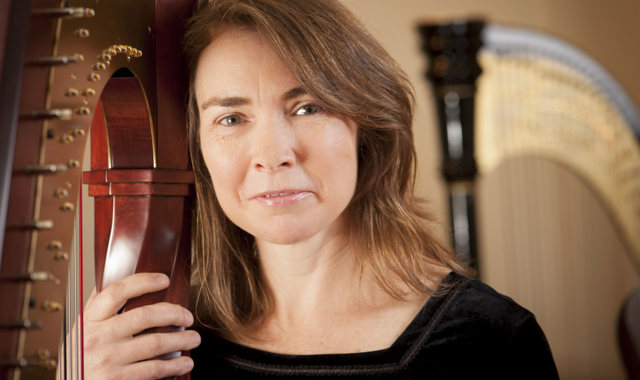 Meriel Owen, harp, harpsichord
Meriel Owen enjoys a versatile musical life and is in demand as a pianist and harpist. She is a Churchill Fellow and plays regularly with the Tasmanian Symphony Orchestra. As a chamber musician she has performed for Virtuosi Tasmania, the Canberra International Music Festival, and Canberra Symphony Orchestra's Australian Series and Recital Series.
More about Meriel