Presented by Van Diemen's Band and Australian Digital Concert Hall
Whispering Walls
On an island, the 'walls' are really the coastline that makes up its edge. And on this island, they enclose a unique web of stories and experiences woven in one of the most ancient inhabited landscapes on the planet. Our surroundings whisper their secrets to us if we care to listen.
Van Diemen's Fiddles gives voice to those messages in Whispering Walls - a dazzling journey through sight and sound that explores the stories of place and its people.
The program draws upon traditional music from 19th-century Tasmanian songbooks, original compositions inspired by Tasmanian rivers, mountains and caves, and the community networks embedded within.
Accompanied by exclusive drone footage in spectacular visual projections by Caleb Miller, the music alternates with readings by Tasmanian poets Daniel Townsend, Adrienne Eberhardt and Jim Everett/puralia meenamatta together with tales by local storytellers from past times.
Van Diemen's Fiddles brings together the exceptional talents of baroque violinist (and VDB Artistic Director) Julia Fredersdorff, klezmer/folk fiddler Rachel Meyers, and experimental/folk fiddler Emily Sheppard.
Their instruments speak to the past and the primeval. Fredersdorff's violin dates from the 18th century and features gut strings made from sheep's intestines. Meyers plays on both the deep octave violin and the viola, and Sheppard's collection includes a Tasmanian version of the two- stringed erhu, fashioned from eel skin – one of the most plaintive and eerily beautiful sounds ever heard.
Whispering Walls casts a unique spell on Tasmanian audiences; creating a compelling evocation of the island's presence and ultimate mystery while convincing each audience member of their special place within it.
This is a multimedia experience to not be missed.
""It was a moving experience, I had to wipe away unexpected tears.""
— Audience member
""A beautiful, evocative, truly Tasmanian performance. I loved it.""
— Audience member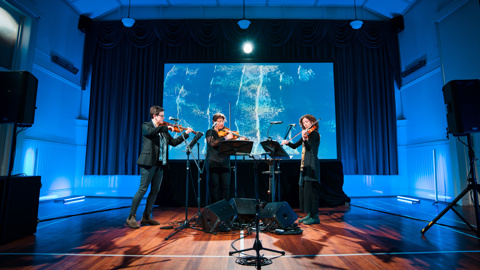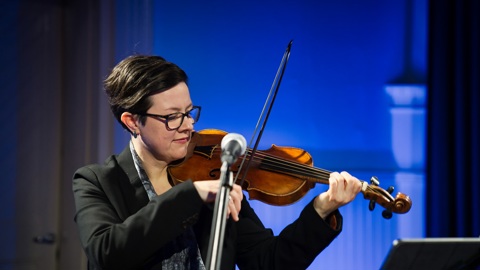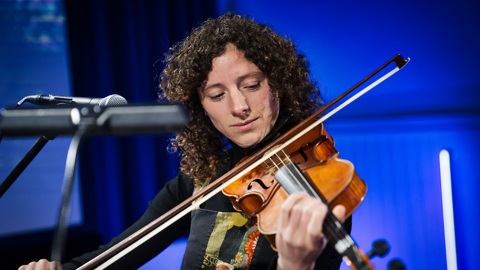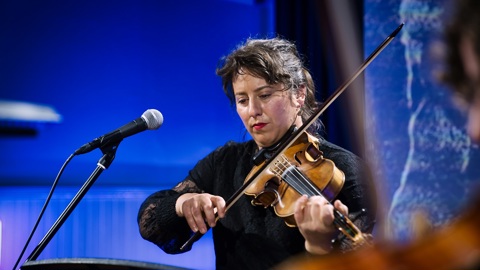 Event and ticketing details
Tickets
| | |
| --- | --- |
| Australian Digital Concert Hall | $24.00 provides 72 hour access from time of purchase |
Event notes
Duration
60 minutes with no interval
You might also be interested in...